New Chevrolet 2020 Chevrolet Malibu Trim Level Comparison for Sale in Chino, CA
2020 Chevrolet Malibu Trim Level Comparison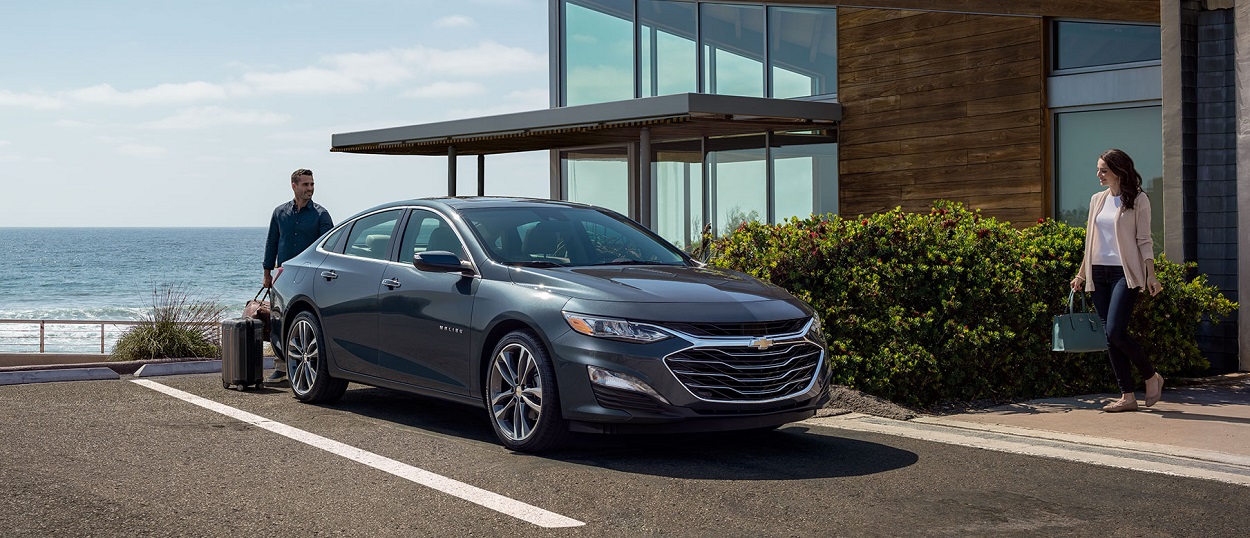 View Inventory
Vehicle Overview
The sportier 2020 Chevrolet Malibu just rolled in here at M K Smith Chevrolet, and we're celebrating the moment by giving you a trim level comparison of the model. There's so much to appreciate about the rejuvenated Malibu that we barely know where to begin, but we'll start by letting you know that we're serving Chino Inland Empire Glendora Ontario with a mountain of savings on the new 2020 Chevrolet Malibu this year. If you have your eye on this revamped model, we don't blame you. Our 2020 Chevrolet Malibu trim level overview should give you an idea of which trim you want to finance from M K Smith Chevrolet this year!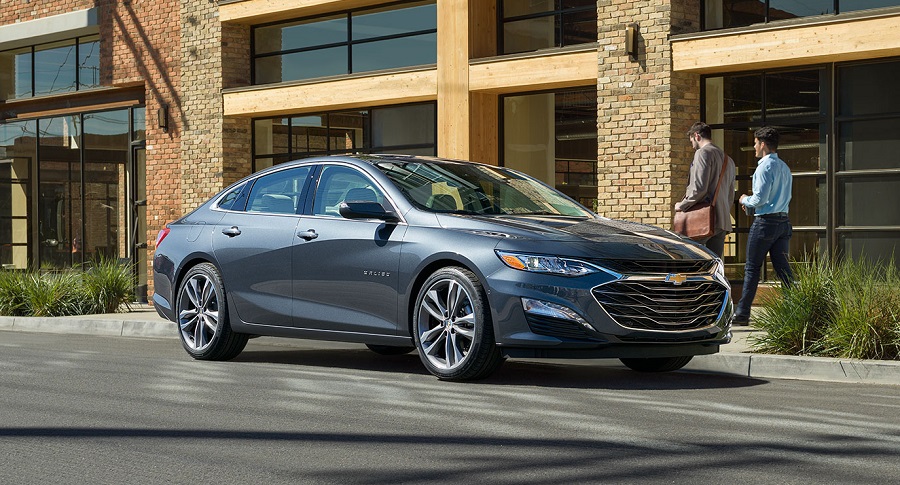 L Trim – 2020 Chevrolet Malibu
A 160 horsepower 1.5-liter turbocharged engine is the base model's introductory engine, and it's paired with a CVT combo (184 lb-ft of torque at your disposal). The L starts things off with simplicity. You'll get basics like keyless entry, Apple CarPlay and Android Auto, and cloth seating. Is it the flashiest Malibu of them all? No. What it does net you is an incredibly stylish sedan that's loaded with little touches throughout the cabin. The dash is soft to the touch and steering wheel is comfortable to grip. Seats adjust helpfully and give you a really cozy place to enjoy the ride. It's the most affordable of any 2020 Chevrolet Malibu trim level.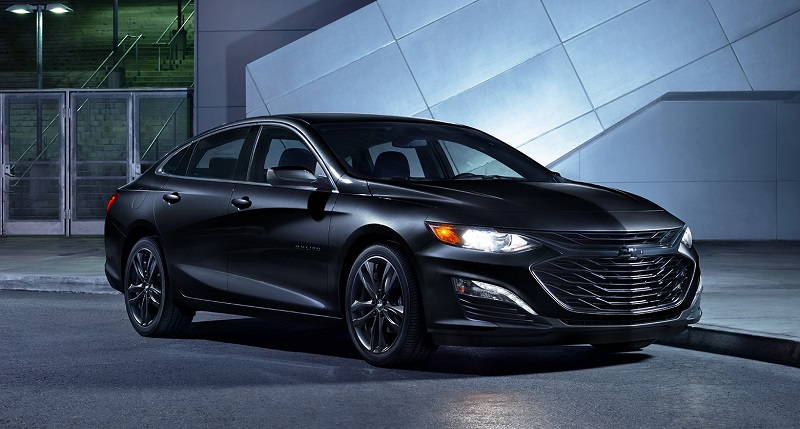 LS Trim – 2020 Chevrolet Malibu in Chino CA
The Malibu LS is serving Chino Inland Empire Glendora Ontario with a generous array of more upscale features. Its noise reducing cabin, optional rear spoiler for more sportiness, front bucket seats, and second row cloth seats with a bench seat configuration really make for a nice ride for less money. In our trim level comparison, we feel like the LS represents one of the best values of the lot. You'll also find a huge amount of head and legroom to appreciate in this sedan. Taller drivers and passengers will thank you for buying this one!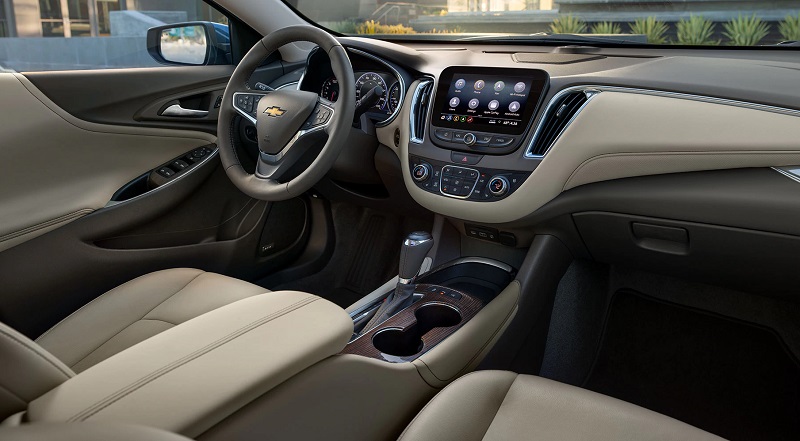 RS Trim – Chevrolet Malibu in Chino
The Malibu starts to really show its stuff on this trim. Thanks to 16″ silver aluminum wheels, a big 39″ of head room, leather steering wheel, and rear view camera, this one gets more than you'd expect for the price. And it looks absolutely stunning decked out in those wheels and with the newly redesigned grille. 4 One-Touch Power Windows, hands-free entry, and even heated mirrors add touches of class throughout the Malibu RS. Premium cloth makes for a softer, easier to sink down into and enjoy interior. And then there are the superb safety features you have to look forward to. Brake assist, electronic stability control, and automatic emergency braking all await you on the RS.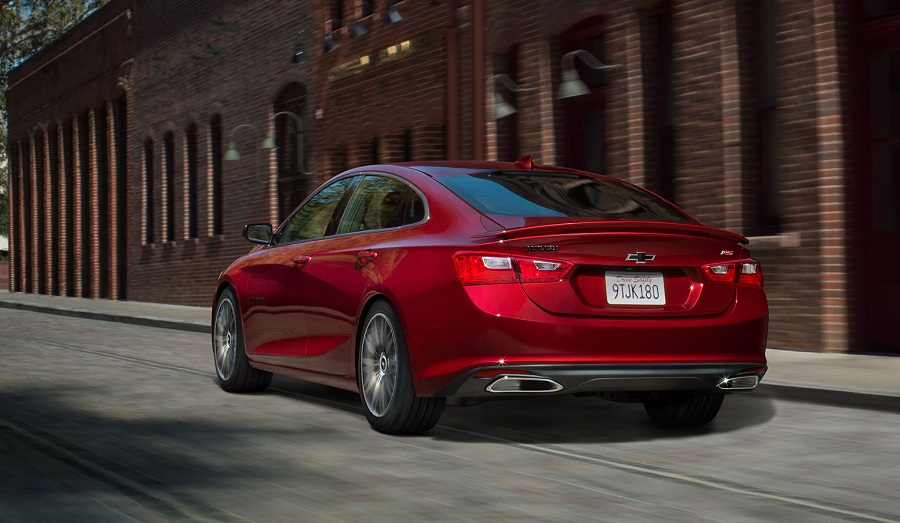 LT Trim – Chevrolet Malibu in Chino CA
The LT is about as stunning as you'd expect. It features a gorgeous grille, rear spoiler, and interior amenities like dual-zone automatic climate control, heated front seats, and tech upgrades like satellite radio packages. 17-in. aluminum wheels, LED tail lamps and headlights, body-color heated power outside mirrors, and even remote start are all a part of what make the new Malibu such an impressive feat for the price. We simply love it in every way. In addition to these great perks, you also get:
8-in. driver information center
Forward Collision Alert
Adaptive Cruise Control
4G LTE Wi-Fi® hotspot
SiriusXM® satellite radio
Other trims available: Premier. Reach for the moon with the Premier. Its 19-inch aluminum wheels, LED headlights and taillights, leather-wrapped steering wheel, and heated and ventilated front seats make it the top of the line Malibu (and top of the line sedan in general). There's even a dual-pane sunroof that's available to those of you out there who want a little fresh air in your Malibu, so we hope that those of you out there who demand the best will consider this Malibu trim for yourself.
See Trims Today – 2020 Chevrolet Malibu dealer
We've waited for the Malibu to stand out for years, and now that it's living up to the occasion, we hope that our loyal customers will show it some love in 2020. This isn't your regular old Malibu. It was always a great value, but now it's more than a value; it's a genuinely elegant and graceful sedan that holds its own against any other in the world. We love the way it looks, drives, and feels. We're confident that you're going to love it, too. Please don't wait! We've got amazing deals on the Malibu all year long, and we invite you to give us a call today to set up your very own test drive of your favorite trim. Not sure which trim is for you? No worries. We'll let you drive every single trim you're seriously interested in. Just let us know, and your wish is our command. Thanks for previewing the trim levels of the brand new 2020 Malibu. We hope you find a trim that's just right for you.