2021 Chevrolet Malibu vs 2020 Chevrolet Malibu near Los Angeles for Sale in Chino, CA
2021 Chevrolet Malibu vs 2020 Chevrolet Malibu near Los Angeles

View Inventory
The improvements on the 2021 Chevrolet Malibu vs 2020 Chevrolet Malibu near Los Angeles might just be one of the year's biggest triumphs. The 2020 Malibu struck a new note with Chevrolet fans and really jettisoned the Malibu into another category of sedan. Instead of being practical or average, the 2020 model decided to go sporty and showoff. It was a resounding success. However, the 2021 Malibu managed to trump even that feat, giving longtime Malibu fans another reason to stick with this tech savvy and ultra fashionable sedan. If you're just now getting around to buying a Malibu, the 2021 model is the one to watch at M K Smith Chevrolet serving Chino, Los Angeles, Glendora, Ontario CA.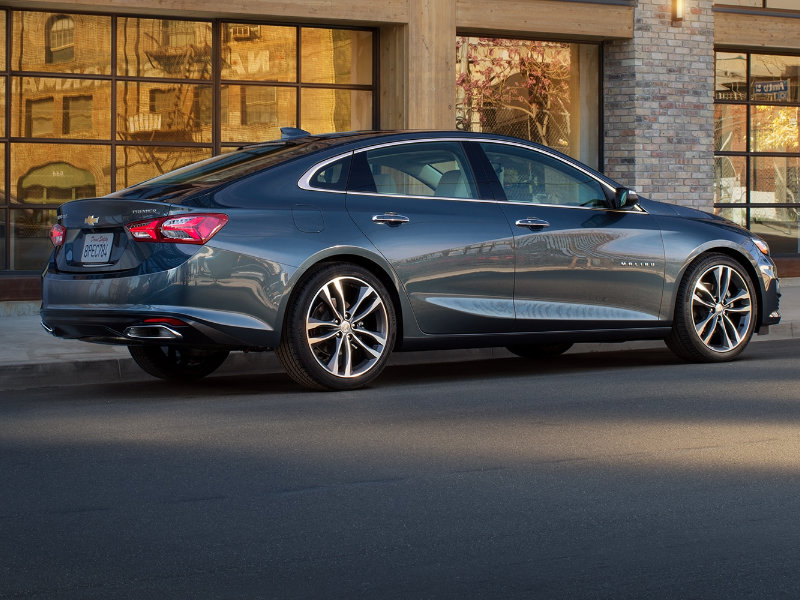 Exterior – Chevrolet dealer serving Los Angeles CA
The interior of the new Malibu lets you spoil passengers and yourself, but the exterior allows you to spoil onlookers who are going to immediately ask, "What kind of car is that?" Everyone who's peered at the new Malibu compliments its gentlemanly outline, its magnificent color menu, and its spectacular new wheel designs. In fact, it might just be the best looking sedan anywhere in the Chino, Los Angeles, Glendora, Ontario CA area. It's closely following the modeling of other luxury sedans, but there's something very special about the new design of the Malibu. The base model L brings in 16-inch aluminum wheels this year, a higher stance than in the past, and it only gets better from there. The RS trim sports 18-inch wheels and dual exhaust outlets for a refined sportiness that will satisfy anyone who likes a few sporty elements on their gentlemanly sedans. It's a bold step forward for a brand that stepped into the elite class of sedan just last year.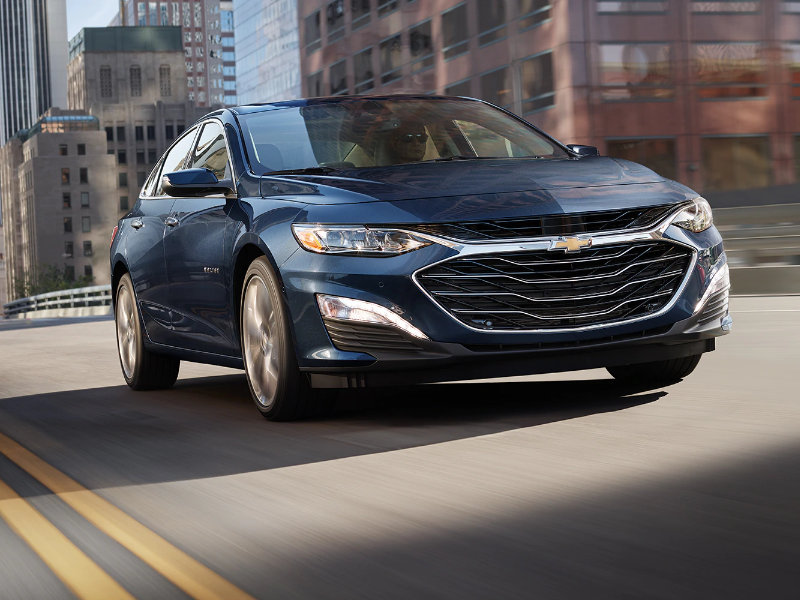 Chevrolet wanted to make the new Malibu more comfortable than the departing 2020 model. To accomplish this, they moved up more upscale features to earlier trims. For example, the LT now gets dual zone automatic temperature control and leather seating. You don't have to jump to the Premier trim to grab that. As such, luxury features like leather seating are more numerous on trims this year and less expensive than last year's batch of fineries. The Premier trim also gets nicer. It has heated and ventilated front and rear seating and more color choices for its leather upholstery. Another thing you'll notice on the new Malibu is that Chevy is really fine-tuning their interior spaces to give each person a 100% world of their own within the vehicle. Everyone feels at home because everyone is home.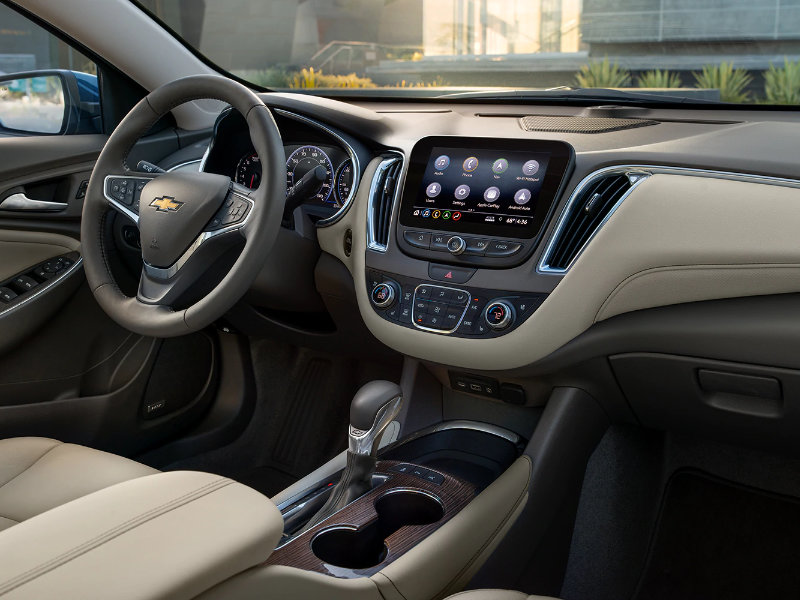 Chevrolet Malibu Mechanical specs
A 160 horsepower 1.5L turbocharged engine is available on the base model and early trims. It's also rated at 184 lb-ft of torque and gets a combined fuel economy of 32 MPG. However, the revised 2.0L turbocharged engine is powered up to 250 horsepower and 260 lb-ft of torque, an almost off-road powertrain that promises to give the Malibu some jet-powered 2021 good fun. A 9-speed automatic transmission is the second piece of the powertrain puzzle. It gives you those extra gears you need to really take advantage of the Malibu's new look. Not only does the new Malibu look the part of a luxury sedan, but it's getting very close to a "performance sedan" label as well. We love it!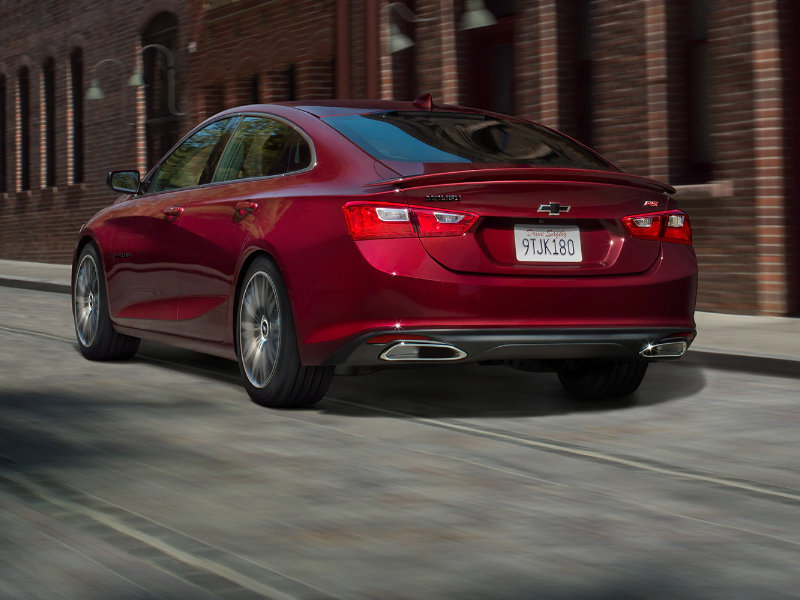 Safety – 2021 Chevrolet Malibu dealer
Chevrolet cares about their customers. They want everyone who buys any model year of Malibu to feel like they're safe in their own car. To do so, they build the Malibu with high-strength materials and place those so that any crash energy would be diverted away from the driver and passengers. There is an advanced airbag system that protects everyone as well. However, preventing crashes has become Chevy's obsession, and they've upgraded the 2021 Malibu from the previous year to include more economical advanced driver-assist features like pedestrian detection, auto emergency braking, and lane keep assist. Chevy wants you to always safely be in your own lane. They want your Malibu to be able to prevent crashes (but they still throw in those protections in case the worst case scenario happens). They've succeeded mightily in enhancing the Malibu's safety profile.
M K Smith Chevrolet is standing by here in Chino California and ready to get you the perfect deal on a new 2021 Malibu. This year's model improves on the past "new" formula is a surprising number of ways. It's a winner all the way around. Call today for a test drive or more Chevrolet Malibu information serving Chino, Los Angeles, Glendora, Ontario CA. Contact M K Smith Chevrolet for pricing, specials and finance options.
*Article for general informational purposes, for complete details please contact the dealership.