2021 Chevrolet Silverado 1500 vs 2021 Ford F-150 in Chino CA for Sale in Chino, CA
2021 Chevrolet Silverado 1500 vs 2021 Ford F-150 in Chino CA

View Inventory
The saturated light duty pickup market makes for a fiercely competitive field, but when you're the 2021 Chevrolet Silverado 1500, you don't sweat the small stuff. This vehicle is packed with loads of charisma, plenty of towing capacity, and a championship mindset that always wins on the merits. Today M K Smith Chevrolet will pit the 2021 Chevrolet Silverado 1500 vs 2021 Ford F-150 in a battle of the light duty trucks. It's an information packed comparison that's serving Chino Glendora Ontario Inland Empire truck lovers with a view of two great trucks. Only one can win, though.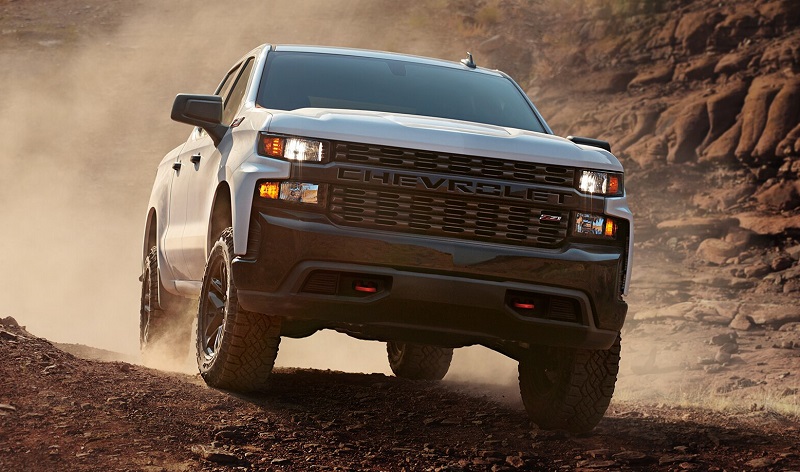 Exterior – Chevrolet Dealer serving Chino CA
The appearance of a truck is what it is. To some, it will look tough and bold. To others, it might fall short. So while we agree that exterior looks are pretty subjective, we'd like to point out that the majority of modern shoppers will appreciate the more contemporary brawniness of the Silverado 1500. The 2021 Ford F-150 has an immediate problem, and you can see it from first glance. Instead of slowly transitioning into a more modern look, Ford looks like it's regressing to the bad old days of pickup trucks from the 90s. The smoothness of the hood and door panels are extremely out of place in the modern pickup truck chic. In fact, the F-150 sort of looks like it might miss the 90s. Your Silverado 1500, meanwhile, is a bold trendsetter. It gets a larger raise hood that increases aerodynamics and makes it look more muscular. The 22″ polished aluminum wheels of the High Country look dashing against any landscape, and we love the power-up/down tailgate, too. While the Silverado 1500 is setting the trends, the F-150 is left behind in the dust of 90s truck design. Go with the new.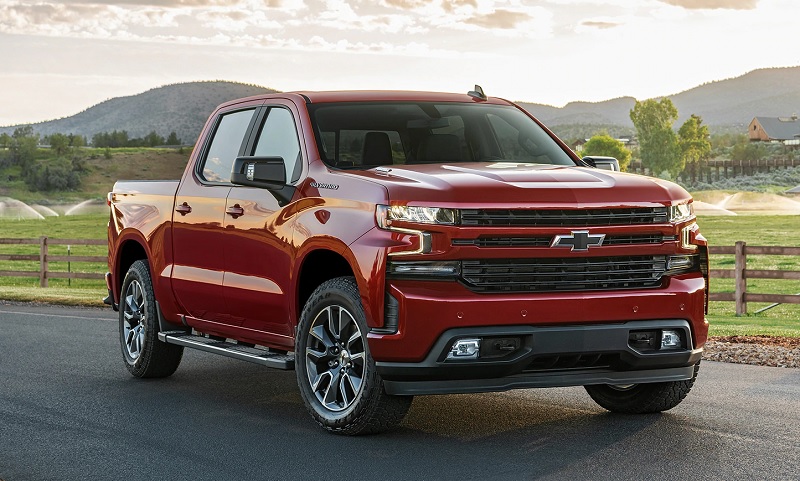 When you're working, you need space to work. Pickup trucks are supposed to give you the freedom to carry your gear with you without having to rearrange everything. Unfortunately for the 2021 Ford F-150, the only truck that actually gives you ample cargo capacity is the 2021 Chevrolet Silverado 1500. Chevy is serving Chino Glendora Ontario Inland Empire workers and players with 89.1 cubic feet of cargo capacity, compared to the miniscule 77.4 cubic feet of cargo capacity on the F-150. What this means is that when you opt for the 2021 Silverado, you're going to have room to throw your gear in and forget it. Taller drivers are going to appreciate the Silverado more, too. It has 43.11 inches of front headroom, compared to only 40.8 inches of front headroom on the F-150. The moral of the story is that heavy workers need a truck with heavy cargo space. The Silverado wins here.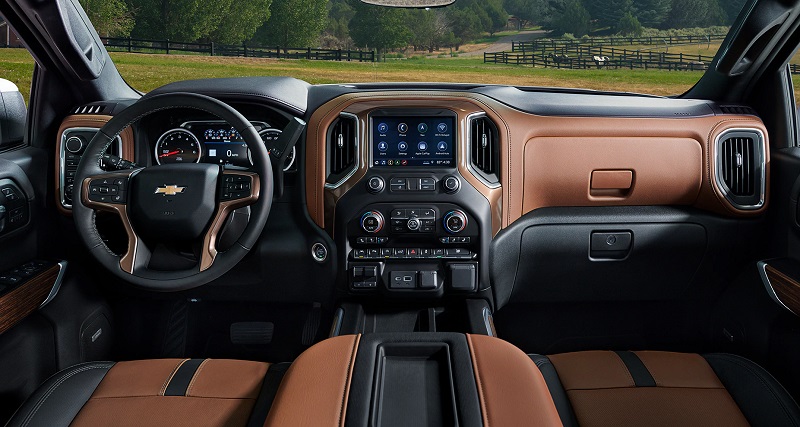 Safety – 2021 Chevrolet Silverado 1500 dealer
Chevy Safety Assist has made big strides recently in putting the Silverado at the pinnacle of driver-assist features. When you know you've got that bedrock of features, you can go outside and adventure with confidence. One of our favorite features on every Chevrolet model is standard Teen Driver technology. When you've got a young upstart driver in the family, it's a great idea to have a Chevy like the Silverado 1500. It lets you monitor their performance and give them more confidence as they learn the ropes of the road. The Safety Alert seat feature is also standard on the 1500 but is missing as a standard feature on the F-150. That's a disappointing gesture from Ford. Other tremendous reasons to opt for the Silverado 1500 include automatic emergency braking with pedestrian detection, blind spot monitoring, and lane keeping systems. Along with those, you also get traction control systems and stabilizers throughout your construction. This is a vehicle that is handsome, fun to drive, but above all, it puts safety first.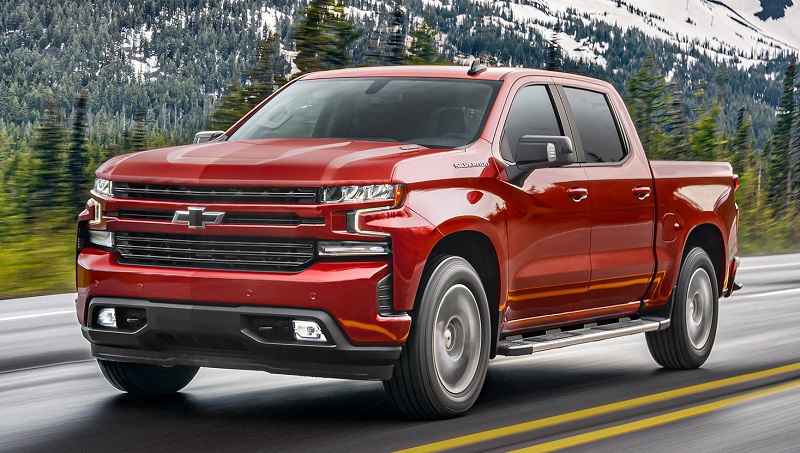 Winner – Chevrolet Dealership in Chino CA
As you might have already noticed, the 2021 1500 is doing an awful lot of winning against the under-equipped F-150. The Silverado's new Midnight Edition is another reason to skip the F-150 this year. The Midnight grabs 18-inch high-gloss black-painted aluminum wheels with Goodyear Wrangler DuraTrac M/T tires, 2″ factory lift with an off-road package, and high-intensity LED headlamps. If you want a truck that looks like it belongs with the bosses of 2021, then you'll want to ignore the F-150 completely. Grab a Silverado 1500 instead. As it continues to capture the muscular look of the contemporary pickup truck, it very thoroughly shows the F-150 a thing or two about which truck is both. Our choice here for serious truck lovers is the 1500.
Call M K Smith Chevrolet to learn more about the ultimate light duty winner: the 2021 Chevrolet Silverado 1500. We'll tell you all about the specials we have on the model right now, explain its features, or set you up with a test drive.