A 2022 Chevrolet Silverado 1500 triumphs over the competition near Glendora CA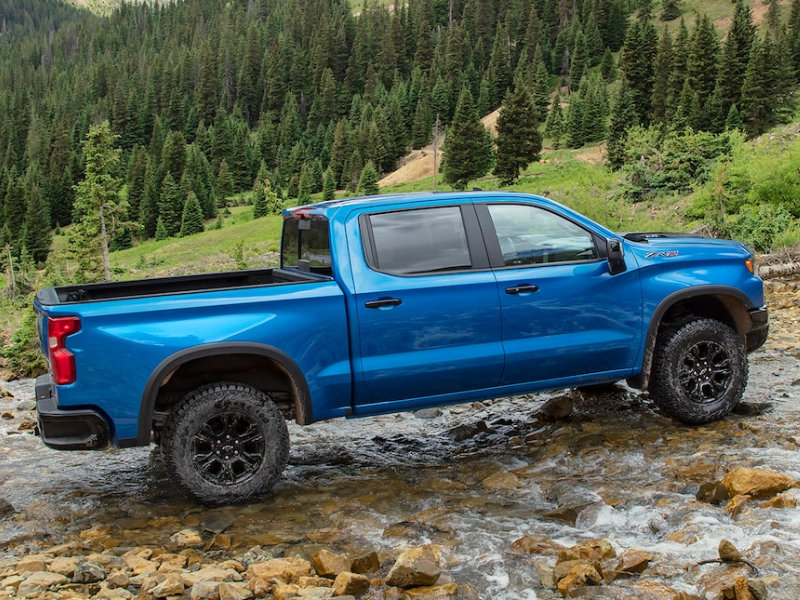 The Silverado 1500 starts at a low price this year, an amazing feat for a Chevrolet brand that's committed to never overcharging people for what they deserve. Every truck of this level should bring strong towing capacity, interior refinement, and track-worthy looks. The Silverado doubles as a refined vehicle, treating a family to a day of fun, a hard worker getting the job done, and an off-roader trying to find that next great thrill.
There's a new king in town near Glendora this year: the first Silverado ZR2. In its feature lineup, you'll see the flashes of brilliance that are a first ever for the Silverado brand. Yes, the Silverado is always strong, always inspired, but this ZR2 is a whole new level of amazement. Its 420 horsepower 6.2L EcoTec3 V8 engine is a whirlwind of power and works alongside a 10-speed automatic transmission that operates with steering wheel paddle shifters. Shift up into something bolder and more memorable. In addition to this already powerful lineup of features, the model also gets a black chrome grille with a Chevy bowtie badge, wheel flares, and steel front and rear bumpers. You might call the Silverado 1500 "the truck of steel." Also serving Ontario, Upland, and Inland Empire California.