New Chevrolet Shop Online 2020 Chevrolet Colorado in Chino California for Sale in Chino, CA
Shop Online 2020 Chevrolet Colorado in Chino California

View Inventory
Vehicle Overview
The bold side profile of the 2020 Chevrolet Colorado reveals a truck on a formal mission this year. The aesthetics of the Colorado have always been off the beaten-path. It's not content to mimic other truck styles. It carves its own legacy. This year's Colorado features bold and dramatic color options and genuinely engaging cabin style. When you shop MK Smith Chevrolet online, you're going to profit mightily from our big time deals online serving Inland Empire Glendora Ontario Upland.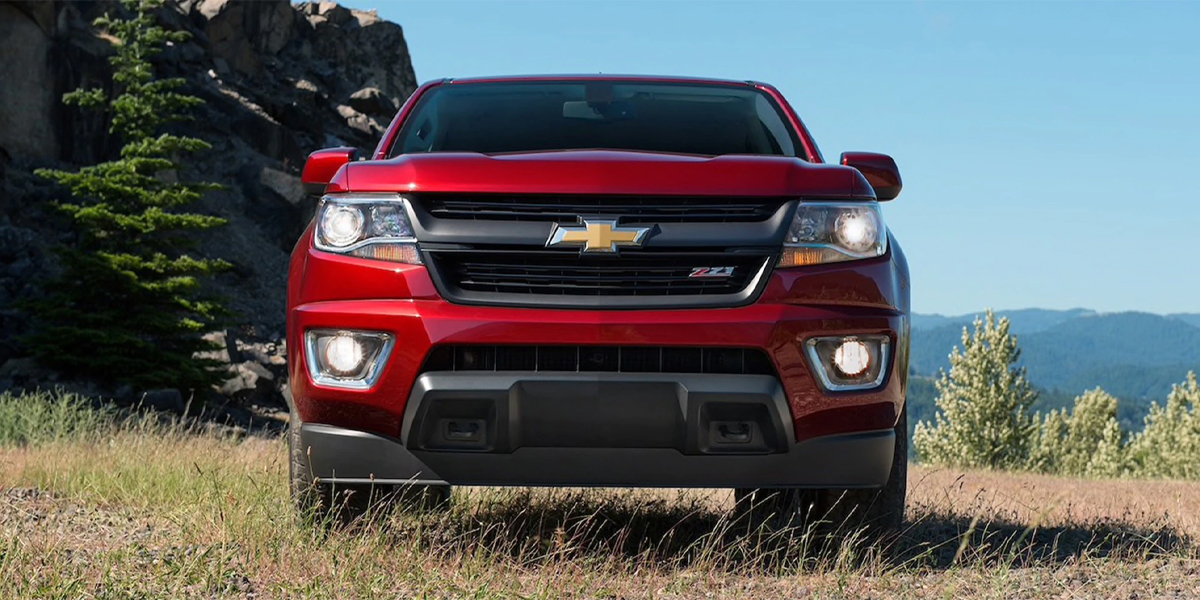 Exterior – 2020 Chevrolet Colorado
We've mentioned the size of the Colorado being one of its primary strengths. While a full-sized truck, it's on the smaller end of the spectrum, so its looks come across as far more refined than other larger trucks. Where they've put all the muscle here is in the side profile, lending a very maneuverable truck some depth and weight, too. It's muscles are in all the right places. The Work Truck model comes in crew cab and extended cab (both of which earn you some nice carpeting on your truck). Your LT has 17-inch alloy wheels and a leather-wrapped wheel. And the fender flares on your ZR2 fits in with its off-road style perfectly.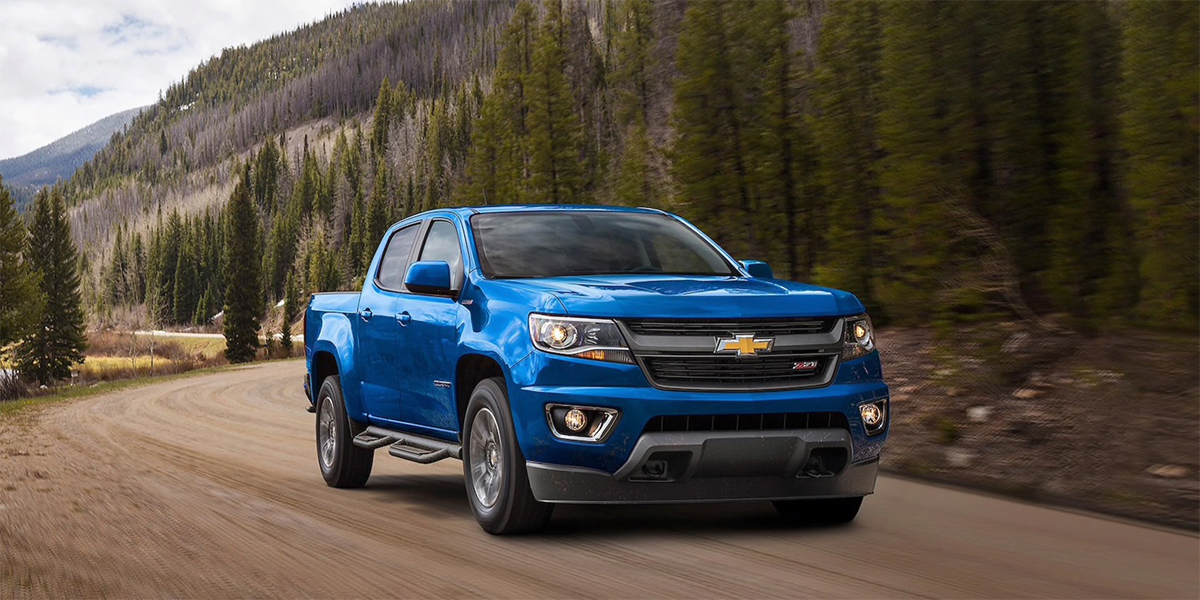 Interior – 2020 Chevrolet Colorado in Chino California
We could talk about the Colorado's interior all day long and never really cover everything there is here, so we'll just give you a brief rundown of the basics and then more advanced features on your off-road trims. Your Work Truck is rustic but stylish and tech savvy. It features a 7-inch touchscreen infotainment system and a nice 6-speaker sound system that rocks out with the best of the base models of the world. Your LT gets a little more dressy. Its 8-inch touchscreen and heated front seats lend you a taste of the good life. And on the ZR1 and ZR2, things get really good. Its leather upholstery and automatic climate control (also on the LT) will make for a pleasant work day every time.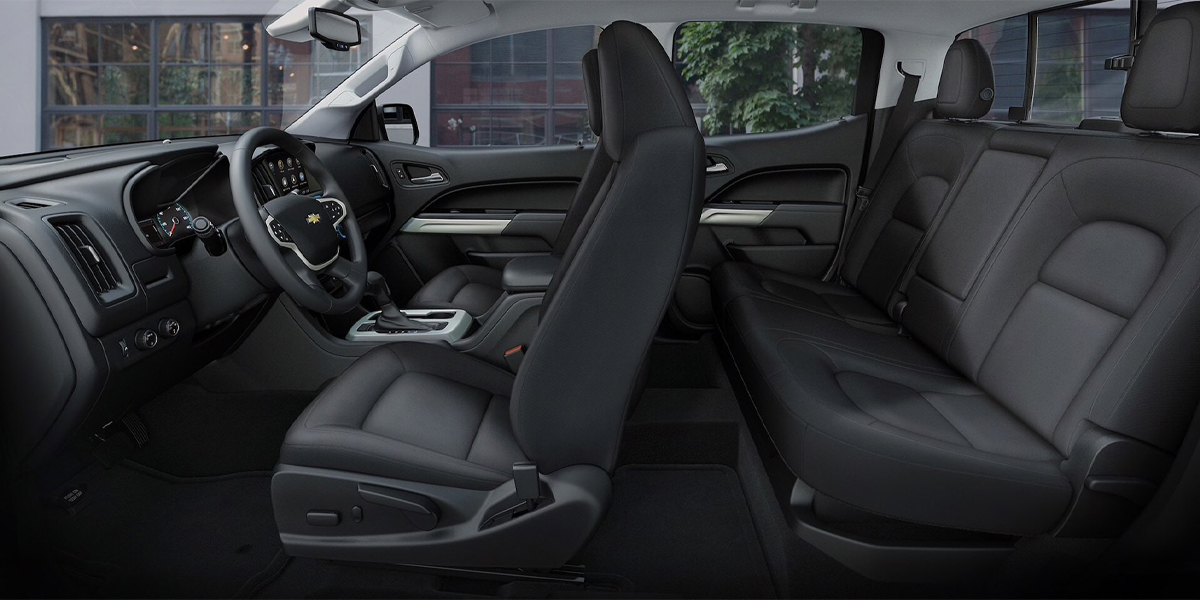 We're also happy to see little touches all throughout the cabin, such as the keyless entry that makes life easier and the excellent 4G LTE Wi-Fi that brings the connectivity you need into your Colorado finally. We're also pleased to see standard Android Auto and Apple CarPlay.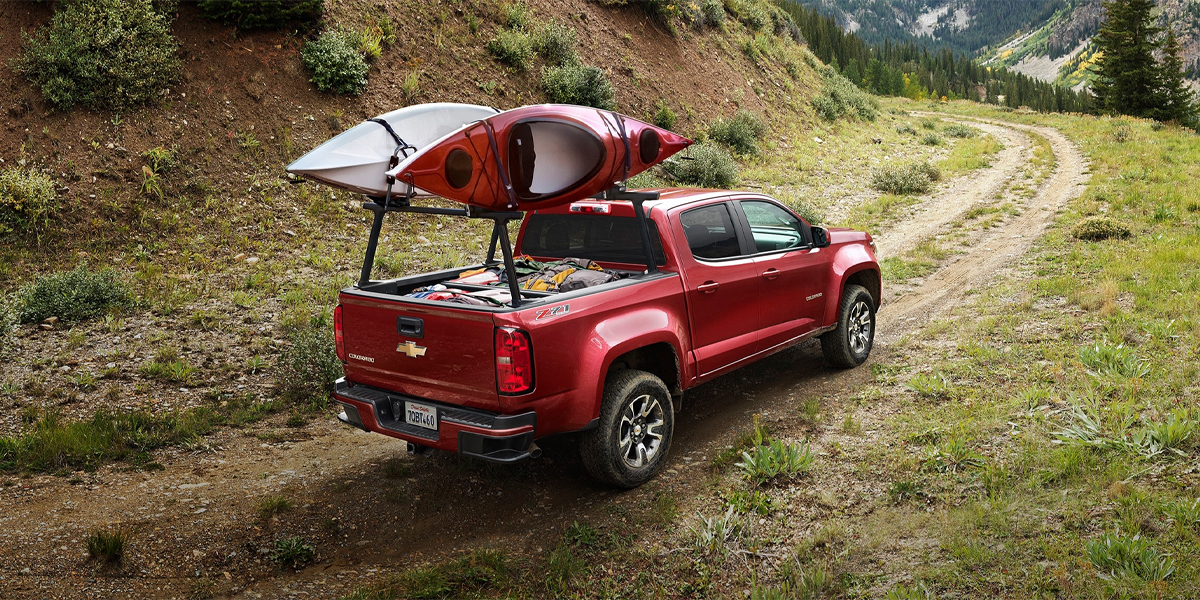 Mechanical/Safety – Chevrolet Colorado specs in Chino
You start off with the base model's 200 horsepower and 191 lb-ft of torque, but there's plenty more to appreciate on down the line. The 308 horsepower/275 lb-ft of torque on the optional 3.6L engine is an option you should seriously consider if you want a truck that feels like it's "flying" out there. The 8-speed automatic transmission improves efficiency and gives you a sense of both power and control (something we all want in our everyday lives that so often seems to be lacking). There's a mid-level engine, too, a 2.8L turbocharged diesel good for 181 horsepower and 369 lb-ft of torque.
You're going to love the Colorado's new safety features. With forward collision and lane departure systems and blind spot monitoring, you now have more driver-assist features to appreciate. It's not just "more" features, though. The Colorado was always richly blessed with a wide variety of safety assist features. However, this year they've done more to incorporate the more modern driver-assist features to your drive, giving you the added confidence you deserve during work or play in your new Colorado. We recommend this vehicle as one of the safest pickups on the road, especially with its sturdy and durable build. Thanks to the larger touchscreen infotainment systems, you'll also have a wider variety of camera angles to use during parking or blind spot situations.
Key Features
One of the key features of this year's 2020 Chevrolet Colorado in Chino is the outstanding remote-locking tailgate. It makes a hard day's work a little more convenient to get through, especially if you're in a hurry. A completely redesigned look also makes the Colorado a little bulkier at the doors, a muscular look that fits the truck's classic style very well. And with its highly maneuverable size, you're never going to feel like you're struggling to control this one. The drive is as smooth as maple syrup (though not nearly as delicious).
Contact Us Today
Thanks for learning more about the 2020 Chevrolet Colorado in Chino. You can shop MK Smith Chevrolet online and grab lively deals every day of the year. We're online serving Inland Empire Glendora Ontario Upland customers with what you deserve: genuine value on the trucks and Chevrolet models that really make a positive impact on today's world. You'll never lack for a happy day when you own a 2020 Colorado. There's always something new to discover about this versatile, durable truck. If you have any questions or want to get a quote or help with financing, just give us a ring! You can call us, write to us, or stop by when you're ready and feel like test driving.